Animated Explainer Videos
Explain your products and services with creative animation and improve your sales.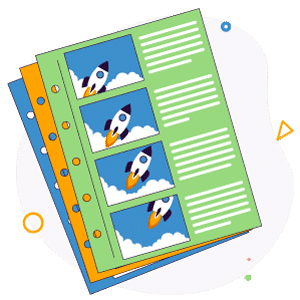 Artful Design Meets Clear Messaging in Animation
When You Contract Onepost You get a Creative NZ Animation Company
What sets us apart from our competitors is our design and workflow process. We have very good systems in place that ensures our work is delivered on time to the highest quality.
Onepost is a team of highly professional Copywriters, Illustrators, Producers, and Animators.
Just some of the content we produce for our clients:


Explainer Videos



Training Videos



Web Banners



Walkthroughs



Advertising



Promotional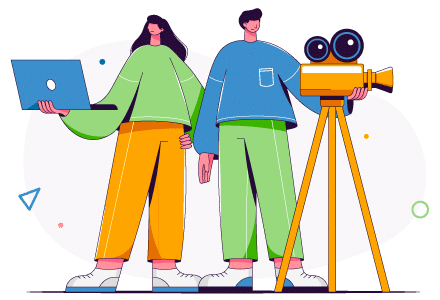 At Onepost Media, our passion goes beyond just creating videos. We're dedicated to liberating your tech business and empowering it to communicate in the most effective and engaging way possible.
We recognize that technology is an essential part of our lives, but it can often be bewildering and challenging for many. That's where our tech explainer video service comes in. We specialize in simplifying complex tech jargon and intricate concepts, transforming them into easily understandable content that truly resonates with your audience.
Through the magic of animated videos, we have perfected the art of storytelling. We take complicated ideas and weave them into captivating narratives that effortlessly capture the attention of viewers. Our goal is not just to convey information, but to do so in a compelling manner that truly sticks with your audience.
Healthcare Explainer Videos
We truly believe in the power of using visuals to communicate, especially in complex fields like healthcare. We understand that medical terms can be overwhelming and confusing for many people.
That's where our Healthcare video animation service comes in, bridging the gap between intricate health information and clear, easy-to-understand knowledge. By transforming complicated concepts into visually engaging animations, we give patients and healthcare providers the freedom to effortlessly grasp medical knowledge.
But we don't just make things easier to understand, we also strive to captivate our audience. Imagine being able to see a disease process or surgical procedure through high-quality animations instead of struggling to understand complex words! That's exactly what we do here at Onepost Media.
Our service goes beyond creating fancy animations. We specialise in simplifying complex financial information and crafting engaging content that truly connects with your audience.
We believe that everyone craves freedom, including in communication. So why should your messages be any different? Why not break free from the chains of complicated jargon and bewildering concepts?
With our finance animation video service, we give you the power to effortlessly and effectively communicate your financial messages. It's not just about transforming how you present information; it's about completely revolutionizing your communication style!
Non-Profit Explainer Videos
In this digital era, establishing a connection is paramount. At Onepost Media, our utmost dedication lies in assisting non-profit organizations to forge that vital connection with their audience, in a manner that is captivating, impactful, and unforgettable.
We are referring to the influential force of animated explainer videos! This spirited visual medium possesses the remarkable ability to communicate intricate ideas with crystal-clear clarity, create awareness, and advocate for your cause in an efficient and captivating fashion.
Just imagine the ability to narrate the story of your non-profit organization while delivering informative content that tugs at heartstrings and compels people to take action – this is precisely what our animated explainer video service offers. We fully comprehend the challenges you encounter when it comes to effectively conveying your message, particularly when resources are limited.
Speed
The team at Onepost deliver Explainer Videos at lightning speeds. Not only can we provide quality with a fast turn-around, but we also have systems in place that keeps you up to date with our process.
Creative
Onepost is artistically different from our competitors. We believe in well-designed illustrations that form our explainer videos. We also take pride in our ability to make engaging creative animations.
Work Flow
We have put systems in place that ensures you are always up to date throughout the process using our hub. Within the hub you will see the scripting, design and animation wips as well as finals that you can easily download.
PeopleNZ – x Google

Thanks to Sam and the team we have got excellant testimonial and animation videos for our website and company promotions. Onepost stand out as real pros in their industry.
Money Empire – x Google

Can not recommend Onepost enough! The team got back to my initial query straight away and took the time to understand what I was after. The first concepts were through to me in days and they were bang on brief with consent communication on where the project was at! The effort to get the final version exactly how I wanted was so greatly appreciated. I love the final version and can't wait to share it. THANK YOU!

The Red Cross commissioned Onepost to create an animated explainer video to explain what to do in a natural disaster and how the Red Cross helps New Zealand.
Scripting
Design
Storyboarding
Voice Record
Sound Design
Animation
Liposomes
A neat little 2D animated video to quickly explain what Liposomes is and how the product works
SPARK
Spark Digital commission Onepost to create an animated explainer video to explain how their IOT systems work across New Zealand. We executed a range of tasks:
PROPPY
Animated Video explainer for a new online property auction website. These played on TV and Social Media.
Whiteboard Explainer Video
Our Process is Unique and Simple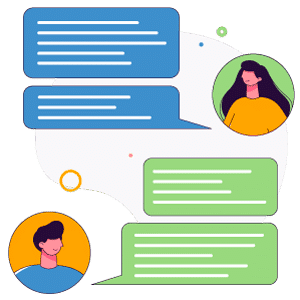 Kick Off
First up, we chat about what you want and if we can do it (spoiler alert: we can). Next, we partner you with an awesome copywriter who'll get started on your script and an account manager who'll make sure everything runs smoothly.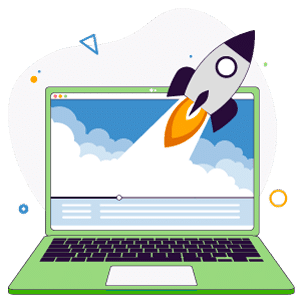 Scripting
Depending on the scale of your project, scripting usually takes 3-5 days. Your copywriter will develop a script that ticks all your boxes and liaise with you directly until you're happy with the story they've created.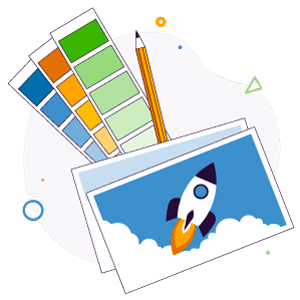 Concept Design
Before we get cracking on illustration, we give you a 'sneak peek' so you can tell us what you like and what you don't. Concept design usually takes 1-2 days and we use this time to make sure we nail the look and feel you're going for before we get started on the real thing.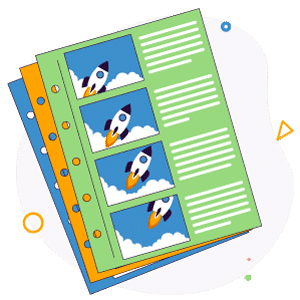 Illustration
A storyboard is an animated video from beginning to end, just on paper. It usually takes about a week to pull your storyboard together. When you've approved it, there's no surprises when we get to animation.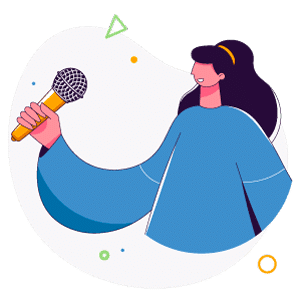 Voice Production
Most animated videos need a professional voiceover, and some need music to be produced specially. Sound a bit scary? Don't worry: we handle it all.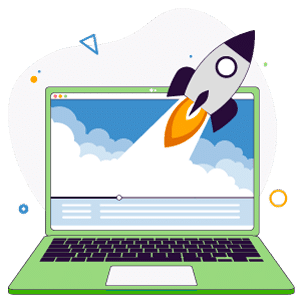 Animation
Now's the fun part! Our animators work their magic to turn your paper storyboard into a walking and talking animated video. You'll receive regular updates along the way plus low-res MP4 video files that you can watch to provide feedback and approve the video. In most cases this takes about a week to complete.
Commonly asked questions on our animated video service
How much does an animated video cost?
This all depends on what you want to achieve out of your project, what sort of budget you have and the style of the video. Once we have a few questions answered, we can then put a proposal together that will have a few pricing options. This way you will be able to see the difference between a cost-effective project and one with all the bells and whistles.
It's super important when submitting a quote with us that you add in a link or two to videos that have the same style you are wanting. This speeds up the process.
Is it more cost-effective to get more than one video produced at the same time?
Yes! It absolutely is. Often, once we have created all the assets for one video, it's then easy to reuse them for others and think of it this way – It's easier for a voice over artist to record all the videos in one session than being pulled back to a studio for each one. 
If you have a project that requires multiple animated videos, we will produce a quote showing you the difference of what one video costs and what, say, five videos will cost. The difference can save you thousands.
What's the process with animated explainers?
Please see above the questions for a detailed answer on this. We would also be happy to talk through everything on the phone with you and can send you a process specific to your project, including timings.
Why should I use Onepost Media?
Onepost is different to their competitors. We are the only company that understands how video production and digital marketing go hand-in-hand together. We understand that you have a budget and you want to see a return on your investment when contracting us.
For video production Auckland and Wellington, We have been working with some of New Zealand's biggest brands and agencies, designing awesome creative video that delivers the message to their customers.
We work with some of the best artists and designers in NZ & AU to give our clients something actually good. Not some rubbish animated video that looks like Microsoft clip art 1995.
What types of animation do you do?
For Animation in Auckland and Wellington or anywhere in New Zealand:
Training Videos
Walkthrough videos
Stop Motion
Explainer Videos
Animated Videos
App Explainers
Product and Services Explainers 
Start-ups
How do revisions work?
We use the fantastic software – Wipster.

Wipster let's us send each video wip (work in progress) via their platform so it's super easy for you to select a part of the video and make your comments – even send it around your team to get everyone's comments, then we can see those comments and make all the adjustments and send back for approval.
If you want to see more on how this works, contact us and we will send you a demo.
Normally we allow up to 3 rounds of changes.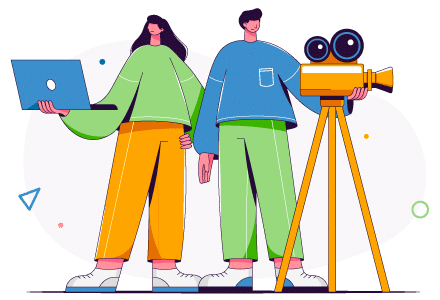 Let's Get Talking About Your Next Project