We make video, photography and design work for you
To produce excellence.
We will go out of our way with all of our clients to produce nothing but pure excellence.
In pre-production, production and post production, our clients will always feel they have been well looked after with their best interests in mind.

We are a Video Production, Animation and Illustration Media company servicing both the Wellington and Auckland areas.
Started in Wellington in 2012, The talented individuals behind Onepost have a range of skills and experience gained over many years in the fast-paced new media environment.
Our name is an amalgamation of our old Wellington address on Post Office Square and of one of the core offerings of the business: post-production. Onepost Media just works.
We are a video production agency full of talent and passion for video and know what we are talking about. Our key business is producing high quality video content for company video, corporate video, web video, tv, social media video marketing, cinema and other digital advertising platforms. As well as producing Illustration and Photography.
We are focused on providing our clients with not just high quality content, but long term business relationships.
We have worked with some of New Zealand's biggest brands such as – The RBNZ, The NZDF, Kiwibank, Co-Op Bank, Lion, Meridian, Z Energy and a bunch more.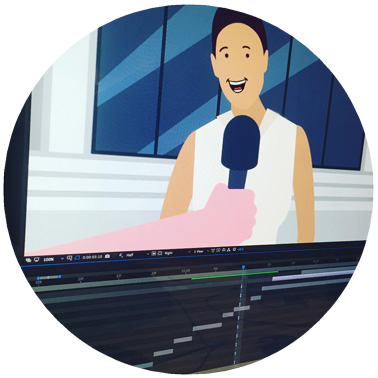 Stand out
Videos Increase People's Understanding Of Your Product Or Service by 74%
YouTube Is The Number Two Search Engine In The World
A Third Of All Online Activity Is Spent Watching Video
Every Day 100 Million Internet Users Watch An Online Video
50% Of Users Watch Business Related Videos On YouTube Once A Week
An Average User Spends 16 Minutes 49 Seconds Watching Online Video Ads Every Month
80% Of Your Online Visitors Will Watch A Video, While Only 20 Percent Will Actually Read Content In Its Entirety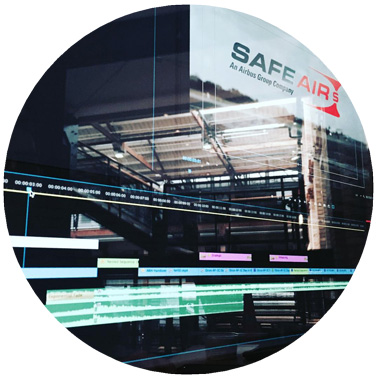 Specialise
Explainer Video
Company Video
Interactive Video
E-Learning Video
3D Animation Video
2D Animation Video
Online Video / Web Video
Online Advertising Video
TV/Cinema Advertising
Corporate Photography
Campaign Video
Video Production Auckland
Social Media Video
Hype Reels
Graphic Design
Illustration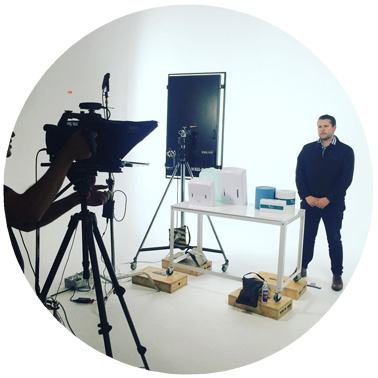 Meet Up
Onepost takes pride in providing our clients with high-quality Video, Photography and Design work for all their needs. Be it for apps, web, tv, social media, cinema, or print –  it's our passion to make your project the best it can be.
Based in Auckland with representation in Wellington and opening up in Brisbane, Australia in 2018 – we're ready to work on projects both locally and a bit further away (ie. anywhere).
Contact us online today for a quote or invite us into your workplace for a presentation of what we can do for you.
….and about that coffee. Yep, we're always keen for a cup of joe. Get in touch and we'll shout the first brew.
As a start up business, I was nervous about spending significant money, not certain that I would get a product I liked.  From the moment I contacted Onepost, they were knowledgeable and down to earth.  The entire process was easy, the turnaround time was better than expected and I got five animated explainer videos that I love.  If you are looking for someone to do your media production, stop looking.  You've found them.
Kristie Amadio
I am based in the UK and hired OnePost Media off the back of a recommendation to produce a couple of videos for our recent British & Irish Lions tour in NZ. I was impressed with absolutely everything – the pre-filming communication (despite the 11 hour time difference!), the value for money, how easy they were to work with on shoot days, and I was especially impressed with the final videos – they interpreted our briefs perfectly. I would recommend them to anyone, ten times over!
Vicky Cheevers
Let's take care of all your video production needs. We specialise in T.V/cinema advertising, Company video, Corporate video, all types of online video. We put our skills and experience on the line to deliver high quality Video for your company.
We do look at ourselves as a type of  groovy Explainer Video animation company. We perfected the art of 2d and 3d animation and are ready to help explain your business with our crazy creative brains to deliver your story.
From Brochure Design, Billboard Design, Mock up Design to planning out your Social Media strategy – we can deliver. Let's help help your brand get the strong attention it deserves.
Professional photography, product photography, professional head shots, you name it. We can do it all under one roof. We have a studio on-site and can cater to any size project.
Fun shoot yesterday in Auckland #videoproduction #videoservice

Simple interview with 5 lights #videoproduction

Awesome day shooting in sunny welly today. May the weather always be like this!! #videoproduction #videoservice

Great day for construction shooting! #videoproduction #videoservice

Time lapse shooting today #videoproduction

Interactive video building. The futureeeeeee #videoproduction #interactivevideo

Shooting with a #redscarlet was a bit of fun #videoproduction

Bed time. #videoproduction

Our camera has done everything. #videoproduction

More cooking videos! It's a craze. #videoproduction #videoservice

That moment you're in the countryside doing a shoot and a little too much steam came out the hood of our getaway car.

Anyone filmed in a mirror maze before?? Oh man this looks hard. #videoproduction #videopromo #maze