Shearsies 30sec Online Advert
DoorDash 30sec Online Launch Campaign.
Featured:
Transdev Wellington, Recruitment Video.
BRIEF:
Transdev were desperately needing more train drivers in their Wellington network so they approached us to create a video to help with recruitment.
IDEA:
We proposed to capture the stories of multiple drivers in an authentic way and capture the best views that the drivers see everyday.
We believe that storytelling is the most powerful way to get the message accross or sell something in marketing and this was the perfect project to prove that.
OUTPUT:
1X full length 2.5minute video to sit on the client's website page.
1X Cutdown for Facebook, Twitter and Linked In.
4X 15sec Social media stories
Multiple High res images for their display marketing
RESULT:
They have had 22k views on Facebook organically
Transdev Wellington training programs are completely FULL and all cabs are out on the tracks!
KafeLogic – Nano 7
Made just for their Kickstarter campaign – we made this slick video to show off how sexy this machine really is.
Onepost carried out:
Producing
Shooting
Editing
Grading
Spark Digital
Onepost was commissioned by Spark Digital to create an explainer video to illustrate what their IoT is and why you need it. 
Onepost carried out: 
Scripting and Producing
Illustration
2D Animation
Delivering on target
Capital & Coast – Measles
For the Hutt Valley Capital & Coast, we produced this video as part of their Measles awareness campaign.
Onepost carried out:
Scripting and Producing
Film production
Post Production
Delivering on target
P-GDB Awareness campaign
Onepost created a 30second TVC to drive home the message to always use a licenced tradie.
We took an omni Channel approach to push our client's message to as many people as we can online, using the 4 major networks as well as TV ad spots.
Google Search
Google Display
Youtube
Instagram placements
Facebook Placements
TVNZ
The Red Cross
Explainer video for the Red Cross. We were approached to use some of their existing imagery to create a fun video for their Social Media.
Onepost carried out:
Scripting and Producing
Illustration
2D Animation
Delivering on target
Global Travel Academy
Onepost created 2 courses for The Global Travel Academy – An online course on how to be a responsible volunteer abroad and a Health ans Safety course for volunteering abroad. This took us to 12 countries over 9 weeks of intensive filming, then a mamoth edit for the 110 videos that were outputted. 
Onepost carried out:
Scripting and Producing
Pre Production Planning
Filming 2 with cam ops 
Editing and colour grading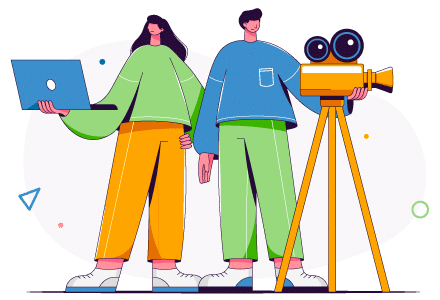 Let's Get Talking About Your Next Project