We are content creators with your digital strategy in mind
Video Production + Social Media Marketing = Engaging Content
First of all, every business is different and every business needs a customised digital strategy that works just for them. So once we have a strategy in place, we can then create exciting video content that will take your social media marketing to the next level.
Furthermore, we have different size packages we offer to suit any size business. Get in touch with us to learn more.
Re-marketing Campaigns
Social Media Campaigns
Lead Gen
Banner and Display Ads
Video advertising with split testing
Animation is certainly a super cool way to explain your product or business. Depending on the type of animation you need, it can be cost effective, quick to turn-around and versatile.
Live action video production can be quick to produce and fast to turn-around. A great way to compliment your social media marketing or tell your story.
T.V and Cinema Advertising
Company video
Corporate video
Training Videos
Client testiomonials
Brand Video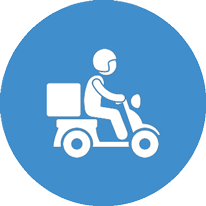 Design Services
We have plenty of experience under the belt when it comes to Illustration and Design. Don't just settle for poorly designed content. It breaks our heart.
Display Ads
Social Media Graphics
Email Marketing Design
Brand Imagery