Illustrating Health, Empowering Understanding: Premier Medical Animations
Our Medical Video Explainer Service By Onepost Media
Welcome to the intersection of medical expertise and digital artistry. At Onepost Media, we specialise in creating Medical Video Animations that transform complex medical concepts into visually captivating and easy-to-understand narratives.
Our animations are more than just videos; they are powerful tools designed to enhance learning, engage audiences, and simplify the intricate world of healthcare.
Whether you're looking to educate patients, train healthcare professionals, or present new medical products, our tailored animations bridge the gap between medical knowledge and visual storytelling.
Experience the fusion of accuracy and creativity with our state-of-the-art medical animation services.
Onepost is a team of highly professional Copywriters, Illustrators, Producers, and Animators.


Explainer Videos



Training Videos



Web Banners



Walkthroughs



Advertising



Promotional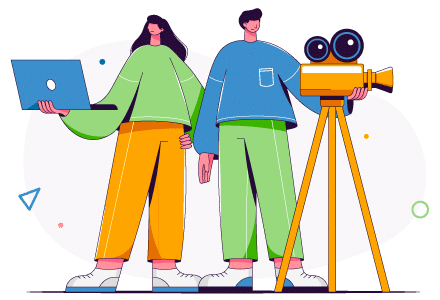 The Importance of Visual Communication in Healthcare
Ever wondered why visual communication is so crucial in healthcare? Let's delve into it, and you'll be amazed at its impact.
At Onepost Media, we believe that a well-crafted medical explainer video can bring about an exceptional level of understanding that textual or verbal explanations may not achieve. It's the freedom to visualize complex processes simply and effectively that makes our medical animation service stand out.
You see, when medical information is presented visually through animations, it becomes easier for everyone to grasp – from patients to practitioners.
In this digital age where information is consumed rapidly, our medical animation NZ team ensures your message resonates with your audience in a memorable way. Imagine being able to educate people on intricate health topics without them feeling overwhelmed or confused – that's the power of visual communication in healthcare!
We use cutting-edge technology to create engaging and informative animations that break down complex concepts into easy-to-understand visuals. Our goal is to empower viewers with knowledge while offering them the freedom to learn at their own pace.
So let us help you communicate better and make a difference in healthcare with our impactful and eye-catching medical animations.
Artful Design Meets Clear Messaging in Animation
Benefits of Medical Animation for Patients
Patients can greatly benefit from medical animations as they help simplify complex procedures, making them easier to understand and less intimidating. This is especially crucial when you're dealing with medical jargon that may fly over the heads of many patients.
We create these animations with a clear understanding that everyone deserves to be in the know about their health conditions and treatment options. Not only do our animations break down complex concepts into easy-to-digest visuals, but they also empower patients by giving them a clearer insight into their health situation.
By using our medical video animation services at OnePost Media, we're not just providing information; we're fostering an environment where freedom and autonomy are prioritized.
When patients are equipped with knowledge, they gain more control over their health decisions which gives them a sense of liberation. They're no longer simply following doctor's orders without completely understanding why. Instead, they become active participants in their healthcare journey—able to ask informed questions and make knowledgeable choices. After all, isn't it liberating to know you have the power over your own body?
At OnePost Media, we believe it is!
Benefits of Medical Animation for Healthcare Providers
For healthcare providers, medical animations can be a game-changer, transforming complex medical concepts into visually engaging and easy-to-understand content. Not only does it offer a more captivating way to explain intricate procedures or conditions, but it also significantly enhances patient communication.
Let's face it; we're living in an age where people are inundated with information overload. But with our medical video animation service at OnePost Media, we cut through the noise by providing clear, concise visuals that allow patients to grasp what they need to know.
Now let's dive into the specific benefits:
1. Improved Patient Comprehension: Complex terms and procedures are simplified using visual aids, leading to better understanding and retention.
2. Enhanced Communication: It becomes easier for us as providers to articulate complicated concepts clearly – no more jargon-filled explanations that leave patients confused.
3. Increased Efficiency: With ready-made animations at hand, time spent on explaining can be reduced considerably – giving you more freedom to focus on other crucial areas of patient care.
4. Better Patient Experience: When patients understand their health situations better, they feel empowered and have improved interactions with their healthcare provider – ultimately enhancing their overall experience.
So there you have it! By leveraging the power of medical animation videos from OnePost Media, we're not just making complex medical information digestible for our patients – we're also taking steps towards improving efficiency in our practice, fostering better communication, and creating superior experiences for everyone involved. Now doesn't that sound like a win-win situation?
Speed
The team at Onepost deliver Explainer Videos at lightning speeds. Not only can we provide quality with a fast turn-around, but we also have systems in place that keeps you up to date with our process.
Creative
Onepost is artistically different from our competitors. We believe in well-designed illustrations that form our explainer videos. We also take pride in our ability to make engaging creative animations.
Work Flow
We have put systems in place that ensures you are always up to date throughout the process using our hub. Within the hub you will see the scripting, design and animation wips as well as finals that you can easily download.
PeopleNZ – x Google

Thanks to Sam and the team we have got excellant testimonial and animation videos for our website and company promotions. Onepost stand out as real pros in their industry.
Money Empire – x Google

Can not recommend Onepost enough! The team got back to my initial query straight away and took the time to understand what I was after. The first concepts were through to me in days and they were bang on brief with consent communication on where the project was at! The effort to get the final version exactly how I wanted was so greatly appreciated. I love the final version and can't wait to share it. THANK YOU!
Our Process is Unique and Simple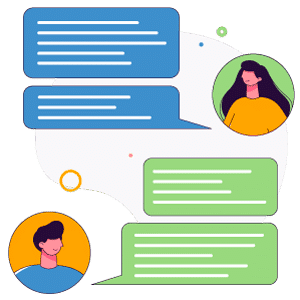 Kick Off
First up, we chat about what you want and if we can do it (spoiler alert: we can). Next, we partner you with an awesome copywriter who'll get started on your script and an account manager who'll make sure everything runs smoothly.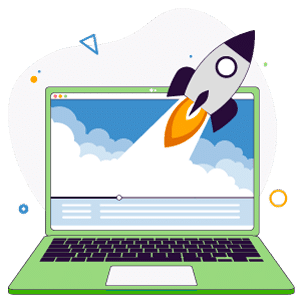 Scripting
Depending on the scale of your project, scripting usually takes 3-5 days. Your copywriter will develop a script that ticks all your boxes and liaise with you directly until you're happy with the story they've created.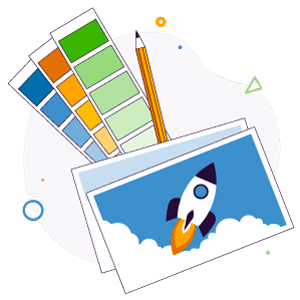 Concept Design
Before we get cracking on illustration, we give you a 'sneak peek' so you can tell us what you like and what you don't. Concept design usually takes 1-2 days and we use this time to make sure we nail the look and feel you're going for before we get started on the real thing.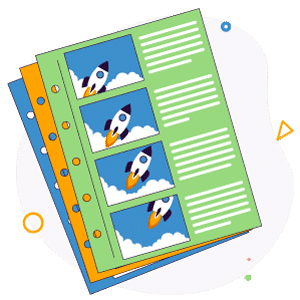 Illustration
A storyboard is an animated video from beginning to end, just on paper. It usually takes about a week to pull your storyboard together. When you've approved it, there's no surprises when we get to animation.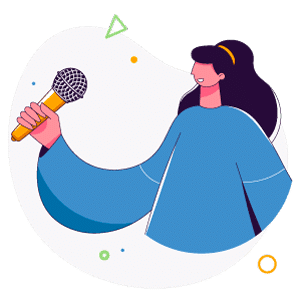 Voice Production
Most animated videos need a professional voiceover, and some need music to be produced specially. Sound a bit scary? Don't worry: we handle it all.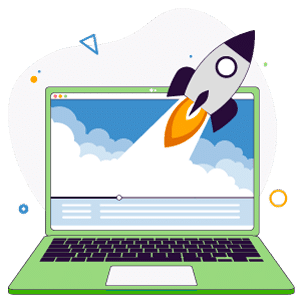 Animation
Now's the fun part! Our animators work their magic to turn your paper storyboard into a walking and talking animated video. You'll receive regular updates along the way plus low-res MP4 video files that you can watch to provide feedback and approve the video. In most cases this takes about a week to complete.
Explaining Complex Medical Concepts with Explainer Video
Imagine the relief you'd feel when complex health issues are suddenly made clear through a simple explainer video – it's like a lightbulb moment that dissolves confusion and fear. That's what we aim to achieve at OnePost Media with our medical video animation service.
We understand how daunting it can be trying to comprehend dense medical terminology or decipher intricate procedures, especially when your well-being is on the line. So, we've created a powerful tool that simplifies these concepts into engaging, easy-to-understand animations. Our explainer videos transform complicated information into visually appealing narratives that speak directly to you.
In this digital age where freedom of information is highly valued, we believe in empowering individuals by giving them access to knowledge in an accessible format. You're no longer confined by heavy textbooks or convoluted science jargon; instead, you have the opportunity to learn about your health in a way that resonates with you personally.
Through our animations, we break down complexities so they become comprehensible and less intimidating – putting control back into your hands. At OnePost Media, we don't just create videos; we create clarity and peace of mind for everyone seeking answers about their health conditions or treatment options.
Customisation Options for Medical Animations
You're not just stuck with generic health videos – we offer plenty of customisation options to make each animation uniquely suited to your needs.
Each project starts with a deep dive into your requirements, understanding what you want to communicate and who you are targeting. Our talented team will then design a bespoke animation that perfectly encapsulates your message and appeals to your audience. We don't believe in one-size-fits-all solutions; we understand the importance of personalising content to ensure it aligns with your brand and resonates with viewers.
We also provide flexibility in terms of style and format. Whether you prefer 2D or 3D animations, realistic or abstract designs, or complex or simplified concepts, we've got you covered! You also have control over the narrative pace, tone of voiceover, music choice, and even colour schemes.
This means that every aspect can be tailored according to what you feel will best engage your audience and convey your message effectively. With us by your side, creating an impactful medical animation has never been more accessible!
Commonly asked questions on our animated video service
Can Onepost Media provide multilingual video animations for a diverse patient base?
Absolutely! We're thrilled to cater to a diverse patient base, offering multilingual video animations. With us, language won't be a barrier in understanding crucial medical information. Let's break the bounds together!
What is the typical timeline for the creation and delivery of a medical video animation project by Onepost Media?
We dive right into creating your medical video animation. Typically, it takes around 2-3 weeks from concept to completion. However, we'll move mountains to meet tighter deadlines and set your creativity free!
If you have a project that requires multiple animated videos, we will produce a quote showing you the difference of what one video costs and what, say, five videos will cost. The difference can save you thousands.
Does Onepost Media offer any discounts or packages for healthcare providers looking to create multiple medical animations?
Absolutely! We love supporting healthcare providers. We're thrilled to offer special packages for those looking to create multiple medical animations. Let's free up your time, and save you money with our bundle discounts!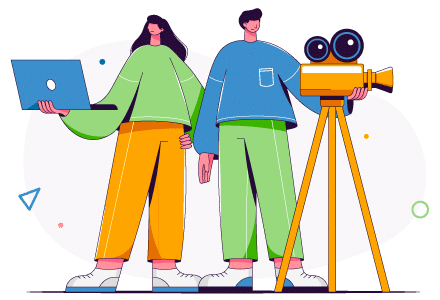 Let's Get Talking About Your Next Project