Online video content should be the rallying cry for most companies right now. Why? According to a report and as stated by ClickZ – the amount of video production and digital content has doubled since the Covid-19 outbreak. More than 80% of the viewers and watchers prefer to consume video content, possibly narrowing down the physical human interactions by spending more time doing face-to-face activities. What's more, people like to spend more time on YouTube instead of Google.
A specific survey by GlobalWebIndex among individuals between 16 to 64 year olds, shows that respondents invested more time on their cell phones contrasted with the weeks prior to the Covid-19 lockdowns. Also, the growth of audience and the engagement on various social media platforms – YouTube, WhatsApp, Facebook, Linkedin, have totally blown up to insane numbers.
What does this tell us? – More and more people are spending time on social media consuming digital content. This represents a critical situation where companies should start investing more in video production or online video and bounce back in their market.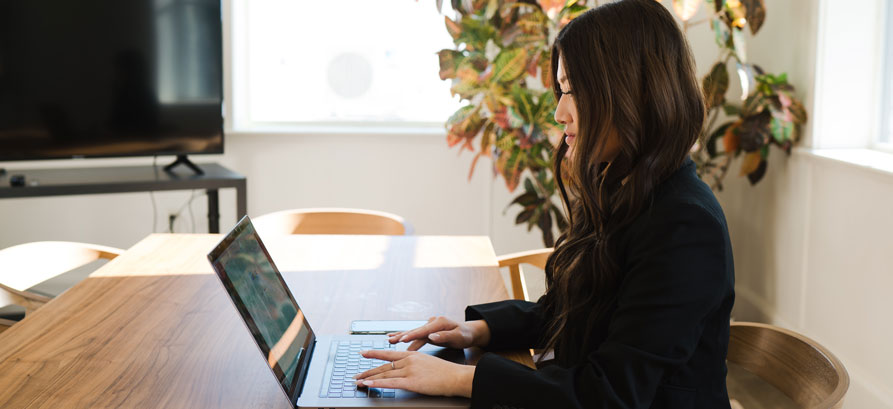 Rise Of Online Teaching And Learning Post Covid-19
While many companies and brands had witnessed an enormous loss because of Covid's effect, the major impact has been seen on the education industry. More than 1.2 Billion children in 186 countries are out of the classroom which gives rise to e-learning videos and other like digital platforms. We are in a highly sensitive situation and should respond with various methods of working, shopping, learning, and conveying. Internet shopping and informal communities are not different to us, nor is distance learning. Nonetheless, COVID-19 is restoring the need to introduce e-learning videos and online learning.
In light of the COVID-19 pandemic, innovative and regulatory frameworks implementing online learning, and the foundation that backs up its access and delivery, needed to adjust rapidly. While access stays a critical issue for some, broad assets have been allotted to help students associates with course exercises and materials, to work among teachers and instructors, and to deal with the organization of internet learning. Ways for more noteworthy access and freedoms to online schooling have now been fashioned, and there is a reasonable course for the up and coming age of adopters of online learning.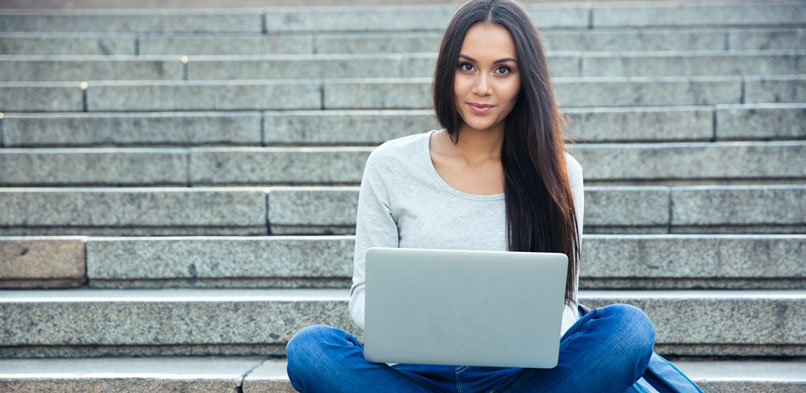 How E-Learning Can Revolutionize the Education Industry?
Prior to the pandemic, the main role of distance and online training was giving admittance to guidance to those generally unfit to take an interest in a place-based scholastic program. As its motivation has moved to support the coherence of guidance, its crowd, just as the more extensive learning environment, has changed. While it will be interesting to see what aspects of learning will still remain in action when the pandemic is over, e-learning and online teaching will likely find new audiences and new growth.
However, presently the 'internet learning' will be a thing. There are plenty of things that will be changed. Not any more going out to colleges and schools to attend lectures, no voyaging, no going through additional cash. Additionally, students and learners would now be able to set aside their cash by staying away from numerous charges common in schools and colleges, including lab expenses, driving expenses, stopping, lodgings, and so forth. Students would now be able to get admission to their number one school, regardless of whether it's excessively far.
Among all the things, the benefits of e-learning videos and online teaching will make the most impact in changing the education sector. E-learning videos make schooling more adaptable, which therefore makes advanced education more comprehensive. Numerous students and especially college undergrads need adaptability in their timetables and module decisions to get to instruction. Online classes likewise give freedoms to students from generally minimized gatherings.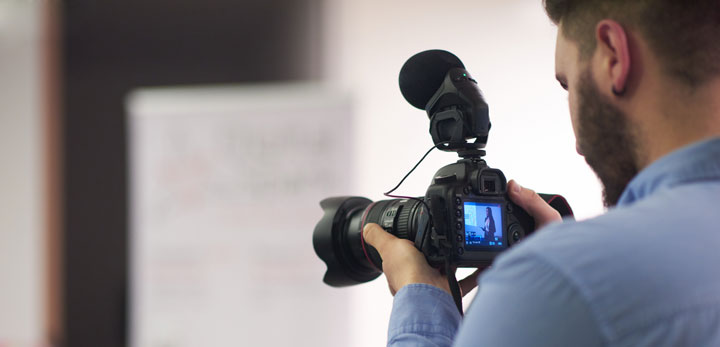 Why Now Is The Right Time To Leverage Video Production?
Despite the fact that Coronavirus significantly affected the economy, it's additionally opening doors for organizations to utilize the maximum capacity that the Internet has to bring to the table. 
The pandemic has deadened a large part of the world's financial movement. However, one thing is clear, eventually, the present circumstance will be abandoned and the economy will reactivate, and consequently, one should watch out for what's to come. 
There is a wide scope of alternatives with regards to putting resources into Internet advertising, going from Display Ads to Social Network marketing. Nonetheless, a choice that has demonstrated effectiveness these days is YouTube or for that matter video production in general. For instance, it tends to be utilized to make a channel and build a community or discover better approaches to astound and grow more content.
These are unquestionably difficult times for advertisers. Regardless of whether you're an essential service provider or not, your work needs to proceed. 
In case you're presently working out on "how to grow your brand or just climb back in the corporate sector during or post a pandemic", the initial step is making an arrangement, and that arrangement ought to incorporate a video. All the information out there discloses to us that individuals you need to reach loves video content more than anything.
Here's what stats of HubSpot has to say about video production:
Video production

gets 66% more qualified leads yearly than the individuals who don't zero in on the record. 
Video production sees a 54% increment in brand mindfulness with their substance among crowd individuals.
Item or product videos can expand buys by 144%.
So we are totally modified and programmed, particularly now, to watch the video. You need to utilise the specialised apparatuses that your competitors are using – and that is video.
3 Types Of Video You Need To Produce Now
Now that it's clear why using videos might be the best strategy you'll implement during or post-pandemic, here are three types of videos you can use to strengthen your organization and build a huge audience.
1. Your company mission, message, and value

Since storytelling and animated videos through videos are very convincing, it bodes well to utilize videos to convey your companies/brand's voice and missions. 
This is on the grounds that in videos you are not simply restricted to text and pictures, you can show individuals doing activities and you can add sound or music to it. The entirety of this can be incorporated to make a brand storytelling experience that resonates more with your target audience.
Here are a few techniques for utilizing videos to set up a brand voice.
– Service/Product Advertisement
You may have effectively been promoting your item or services through video channels. Nonetheless, dissect whether you have been steady with your brand's voice in every one of the videos.  This implies the themes of the video, regardless of whether it resonates with your companies missions.
– Draw in Customers and Community
Communicating with clients and the old community is fundamental for a brand since it is a compelling strategy for conveying its qualities straightforwardly. Brand's can draw in with much more crowd on the off chance that they make a video of their activities and engagement.
2. Behind the scenes
Rather than showing your crowd the typical perspective on your business through completed content or posts, BTS content (regardless of whether it be photographs, recordings, or both) allows your crowd to look in the background of your business and see what they wouldn't see in any case. This aides your crowd feel exceptional by offering them the chance to acquire a deeper understanding of your business and what makes you unique. 
Allowing your crowd to see who and what's behind the screen allows them to become acquainted with individuals that drive the organization and urges your crowd to imagine the company as a group of fascinating people. And, since behind-the-scenes feel more real, it can go far with setting up trust with your crowd. At the point when your crowd feels like they know what your identity is and that you are being straightforward, they will accept a greater amount of what you need to say.
3. Testimonials/Case studies
Client testimonials are perhaps the most ideal ways to utilize videos for promotion and marketing. Visitors are 64% bound to change into a customer after watching a video on your site. What's more, client testimonials are most effective among different types of marketing. 
Here are the best tips and strategies for using testimonial videos: 
a) Landing Page
There isn't any better method to utilize a client testimonial video than on landing page. Utilizing it on a landing page can increase your conversion rates and also shows that your item works. 
Few ways you can utilize testimonial videos on your landing page:
Use it to produce leads. 

Use it to convince visitors to purchase your item. 

Or on the other hand, use it to engage visitors and shows them how your product works. 
b) Social Media
Social media is utilized widely. Practically 50% of the total population utilizes online media effectively. This is the motivation behind why organizations and advertisers are wild about social media promotion. Furthermore, this is the reason you should utilize testimonials on your social media channels.
Consider Instagram, Twitter, Snapchat, and the wide range of various social communicating platforms. You can publish videos on these channels. What's significant is that you add a relevant link to your landing page with a great testimonial to generate more leads.
Conclusion
It's a difficult stretch to be an advertiser. Getting your message right is a precarious recommendation. 
One thing, without a doubt, is, the most ideal approach to get that message out right now is video. 
Having the best video production team on your side can go beyond the obvious and can do what an amateur can't do. Regardless of whether you're shooting your videos, hiring a pro editor will improve the final product – no doubt.