Video Marketing in 2021 and the changes ahead
As the world and businesses struggle to adapt to a changing landscape as a result of the COVID-19 pandemic, video marketing has thrived as means of connecting a disconnected world. With a number of creative avenues for video production to continue to grow, excel, and develop further as the invaluable tool it has become known as—finding the right methods for your business to cast the largest net and refine your target audience is the key to its success.
As numbers have shown in the last year, one-hundred minutes a day are spent on average watching videos online—a noticeable sixteen-minute increase from the year before. And, as consumers are consuming videos at an increased rate, the trick is not only to draw their attention, but encourage them to stick around for more—and, to keep them coming back.
With that in mind, the changed landscape of Video Marketing 2021 from 2020 has brought with it a host of new trends to keep cognizant of and, possibly, implement to your own adapting business. But first:
What is Video Marketing?
A loaded term, Video Marketing is a strategy for businesses and marketers to design videos to increase awareness, interest, interaction, and often sales of a particular product. As all businesses can differ in some form (or even the necessity of a product), video marketing is a highly malleable type of media—one that's success can be determined through trial and error—though, thankfully, not always your own.
With the benefit of hindsight, video marketers can observe trends throughout recent years to determine what videos are best created for a particular business. That being said, video marketing can take on a number of forms: whether they be a Youtube E-Learning video, an Instagram ad, a Live Facebook or Website Event, or anything else under the digital sun—the wide range of use and personal touch offered through video marketing allows content to be catered to a very targeted audience and increase traffic.
That said, the trends of Video Marketing 2021 gaining increased traction are: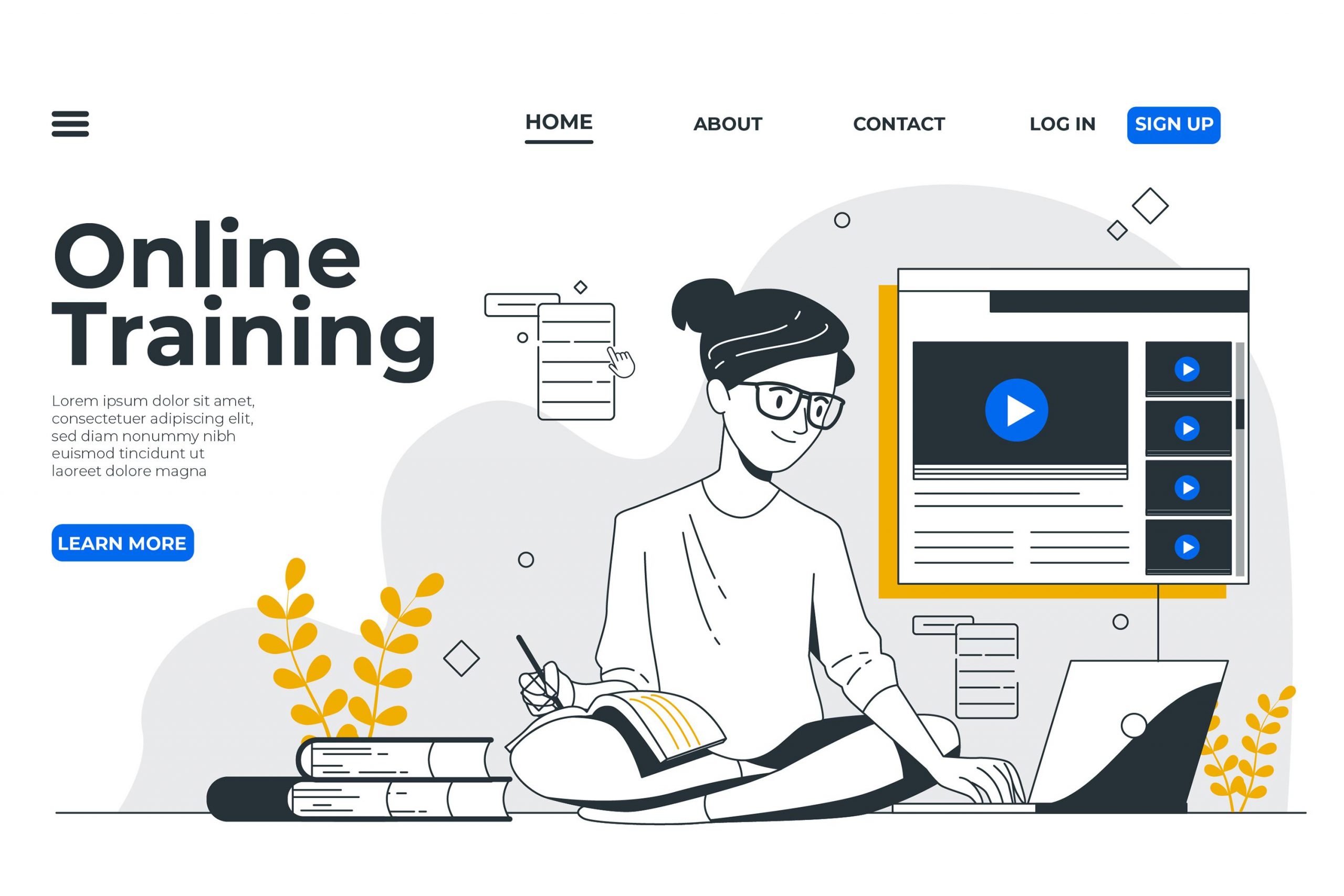 E-Learning Videos
The internet has not only become a hub to connect the world, but also, for better or worse, to educate the world. With that, an increase of fully-fledged educational E-learning videos have skyrocketed in interest over the last few years (and especially 2020). Nearly 65% of Youtube users are scanning the site in search of 'How To' videos or tested methods to solve a particular problem. That said, designing video marketing content around educating your user base, informing them on just exactly how your product might help them or teach them something new about the business is becoming extremely popular for garnering user interaction.
Live Videos
As this past year has brought conferences from the boardroom to the Zoom Room—people have sought for ways to connect virtually. Live videos have been an amazing new development to allow not only live interviews to be conducted about business developments, but product launches and social events as well. If people aren't able to leave the house and join you for a business event, bring it to them.
While live videos can often be a less-structured format—if planned properly, they can be as valuable for developing a consistent user base and community as any other type of advertisement. That being said, plan your live videos as much as you might plan a video ad—don't wing it. It just doesn't work.
Mobile Video Snippets
In the same vein as live videos, mobile video snippets, whether through the Facebook, Instragram or, Youtube stories are a great way of engaging an audience without necessarily creating an entirely new piece of video content. With their use, businesses are able to draw attention to a particular video, ask for commentary, start a discussion, and maintain an overall casual, communal atmosphere.
These great tools offer polls, news updates, and hint towards large announcements without necessarily overloading an individual or customer's timeline.
And, as the age-old method of building email lists go—this new method of social media interaction has a more natural way of communicating with your target audience, asking for their insight in a controlled setting—rather than spamming their emails with daily or hourly cut-and-paste letters.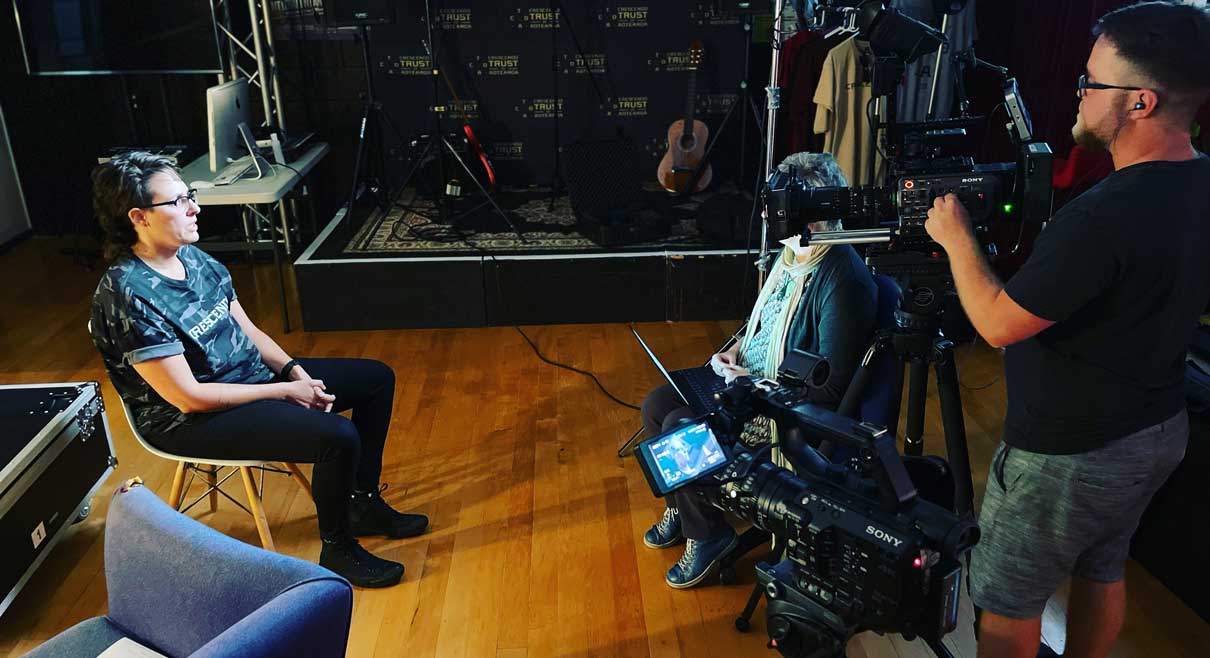 Evolution of Video Production
One of the last things to mention about video marketing in 2021 comes from the video production side of the equation. While marketing works to publicize the content, and target its direction of publication—the actual creation of content has gone through a few changes itself.
The important thing to note in regards to video production is a direct result of the numbers mentioned above—with so many consumers consuming so much video content a day—the ease of video creation has seen a monstrous improvement. With apps, services, and individuals specializing in content creation it's easier than ever to find a conduit for your ideas—an outlet, for your business' voice. Additionally, consumers are open to taking on a variety of content—whether selfie videos, animated shorts, carefully crafted ads—the numbers have shown that if it's positive and personal, people will interact.
Which leads in to the final, overarching trend of video marketing in 2021:
The Personal Touch
While the world has closed off in many ways, people have sought for ways to remain connected—and the internet was an obvious tool to enable that. That being said, there has been a noticeable increase in interest for how people, businesses, and communities at large have gotten through this arduous time. In terms of video marketing—that means honesty.
There is a lot of user interaction and investment developing from being earnest about the business-minded or personal trials of the pandemic; how you've overcome them; and your plans for moving forward toward a brighter tomorrow. And as cliché as the sentiment can feel, positivity—both in the personal and professional sphere—is the commodity sometimes felt in short supply.
Conclusion
All that being said, there are a number of new trends gaining traction for video marketing in 2021 and most of them revolve around keeping people connected. Whether by E-Learning, live events, snippets to show progress of what your business has been up to (or what you're working on), and developing video content with a personal touch all seem to be trends moving fast to the mainstream—and well-worth checking out, if only to see if they work for your business too.