Bringing Numbers to Life: Innovative Finance Animation Videos
Our Finance Video Explainer Service By Onepost Media
Step into the world of finance like never before with our Finance Animation Videos at Onepost Media.
Here, we turn the intricate world of finance into engaging, easy-to-understand visual stories. Our expertly crafted animations breathe life into financial concepts, making them accessible to everyone, from industry professionals to everyday individuals.
Whether it's breaking down investment strategies, explaining market trends, or simplifying financial products, our animations are designed to clarify and captivate. Let us help you illuminate the financial world, one animated video at a time, transforming how financial information is consumed and understood.
Onepost is a team of highly professional Copywriters, Illustrators, Producers, and Animators.


Explainer Videos



Training Videos



Web Banners



Walkthroughs



Advertising



Promotional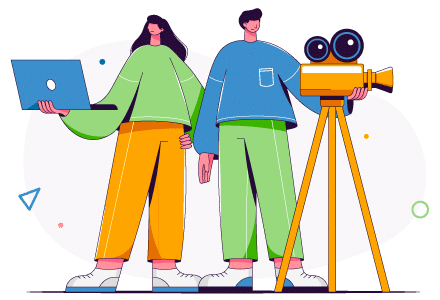 Benefits of Using Animated Videos for Financial Communication
You'll absolutely love how animated videos can make complex financial concepts easy to grasp, enhancing your communication effectiveness in a fun and engaging way! Our finance animation service offers the perfect solution.
Picture this: instead of sifting through dense reports or confusing graphs, your audience gets to watch a dynamic finance explainer video that tells a story with clarity and creativity. Using colourful animations, we break down complicated financial data into digestible chunks, making it easier for everyone to understand.
It's not just about comprehension either; our finance animation NZ team ensures each video is entertaining enough to hold your audience's attention from start to finish.
With us on board, you're not just getting another bland corporate video. We're giving you an innovative tool that speaks directly to people's subconscious desire for freedom – freedom from confusion, freedom from boredom, and ultimately, the freedom to make informed decisions about their finances.
This approach doesn't just enhance understanding; it fosters trust between you and your audience because they know you're putting in extra effort to ensure they comprehend the message.
So why stick with old-school methods when you can revolutionize your financial communication with our vibrant finance explainer videos? Choose us today and experience the difference!
Artful Design Meets Clear Messaging in Animation
The Challenge: Communicating Complex Financial Concepts
Ever grappled with the intimidating task of presenting intricate financial ideas in a digestible format? We sure have. It's no secret that finance can be complex and, let's face it, a little dry.
For many people, pie charts, graphs, and data-heavy spreadsheets are enough to make their eyes glaze over. That's why we've made it our mission to break down these barriers and simplify the communication of financial concepts.
We firmly believe in freedom: freedom from confusion, freedom from boredom, and ultimately, the freedom to grasp financial insights with ease. Our animation video service is designed to do just that! By transforming complicated figures into visually engaging narratives, we're offering you an escape route from traditional methods of communication that often seem restrictive or overwhelming.
Imagine being able to explain your company's finances or investment strategies through compelling storylines and characters – wouldn't that be liberating? We think so too! Let us help you unlock this new level of understanding for your audience because when it comes to finance, they deserve clarity, not complexity.
The Solution: Simplifying Information through Animation
We're transforming the way you understand complex data by turning it into simple, engaging stories using animation. We believe in breaking down barriers and making finance accessible to everyone.
No more jargon-filled reports or mind-numbing spreadsheets; we take those critical numbers and figures and turn them into dynamic, easy-to-understand animations that make sense to you. Our team of experts works tirelessly to create a visual language that speaks directly to your subconscious desire for freedom – the freedom to comprehend intricate financial concepts without feeling overwhelmed.
Our innovative approach is all about empowering you with knowledge, giving you the freedom to make informed decisions based on clear understanding, not guesswork.
Imagine watching a short, entertaining video that explains everything from economic trends to investment strategies in a way that resonates with you. That's what our finance animation video service offers.
With Onepost Media, financial comprehension becomes an enjoyable journey rather than a daunting task. Let us help set your mind free from the confines of complex financial data; join us as we usher in a new era of simplified information through animation!
Speed
The team at Onepost deliver Explainer Videos at lightning speeds. Not only can we provide quality with a fast turn-around, but we also have systems in place that keeps you up to date with our process.
Creative
Onepost is artistically different from our competitors. We believe in well-designed illustrations that form our explainer videos. We also take pride in our ability to make engaging creative animations.
Work Flow
We have put systems in place that ensures you are always up to date throughout the process using our hub. Within the hub you will see the scripting, design and animation wips as well as finals that you can easily download.
PeopleNZ – x Google

Thanks to Sam and the team we have got excellant testimonial and animation videos for our website and company promotions. Onepost stand out as real pros in their industry.
Money Empire – x Google

Can not recommend Onepost enough! The team got back to my initial query straight away and took the time to understand what I was after. The first concepts were through to me in days and they were bang on brief with consent communication on where the project was at! The effort to get the final version exactly how I wanted was so greatly appreciated. I love the final version and can't wait to share it. THANK YOU!
Our Process is Unique and Simple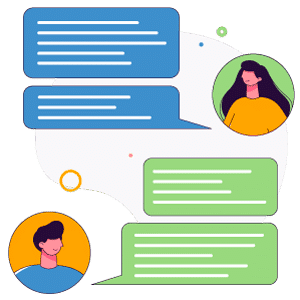 Kick Off
First up, we chat about what you want and if we can do it (spoiler alert: we can). Next, we partner you with an awesome copywriter who'll get started on your script and an account manager who'll make sure everything runs smoothly.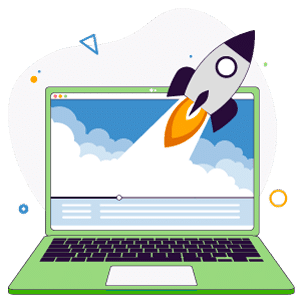 Scripting
Depending on the scale of your project, scripting usually takes 3-5 days. Your copywriter will develop a script that ticks all your boxes and liaise with you directly until you're happy with the story they've created.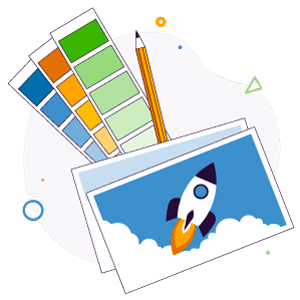 Concept Design
Before we get cracking on illustration, we give you a 'sneak peek' so you can tell us what you like and what you don't. Concept design usually takes 1-2 days and we use this time to make sure we nail the look and feel you're going for before we get started on the real thing.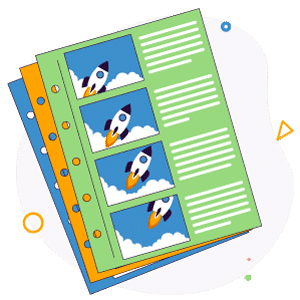 Illustration
A storyboard is an animated video from beginning to end, just on paper. It usually takes about a week to pull your storyboard together. When you've approved it, there's no surprises when we get to animation.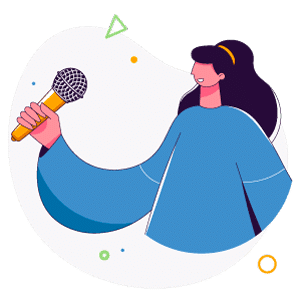 Voice Production
Most animated videos need a professional voiceover, and some need music to be produced specially. Sound a bit scary? Don't worry: we handle it all.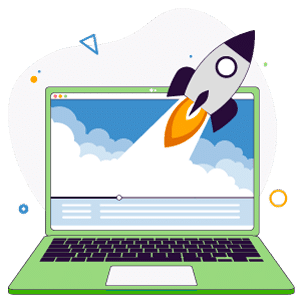 Animation
Now's the fun part! Our animators work their magic to turn your paper storyboard into a walking and talking animated video. You'll receive regular updates along the way plus low-res MP4 video files that you can watch to provide feedback and approve the video. In most cases this takes about a week to complete.
Understanding the Process: From Concept to Completion
Understanding how we turn complex financial data into engaging animated stories is a seamless process that's designed with your ease and comfort in mind.
At OnePost Media, our aim is to free you from the burden of communicating intricate fiscal details without losing the essence of your message. We believe in empowering you, letting you take control over how your information is shared.
Here's how we do it:
1. **Concept Creation:** Firstly, we sit down with you to understand what exactly needs to be communicated. This involves a deep dive into your finances and developing an original concept that best represents the story behind these numbers.
2. **Storyboarding:** With the concept now ready, we then sketch out a storyboard – essentially mapping out each scene of the animation video.
3. **Animation:** Our talented team of animators bring the storyboard to life using state-of-the-art software and tools.
4. **Review and Delivery:** The final step involves reviewing the animation for any tweaks or changes that may be needed before delivering it to you.
This streamlined process gives you complete freedom over how complex financial information gets transformed into engaging visual content – setting your message free from confines of dry facts and figures!
Tailoring Content to Your Specific Needs
You're not just another client to us, we take the time to tailor our content specifically to meet your unique needs and preferences.
When it comes to creating finance animation videos, we don't believe in a one-size-fits-all approach. Instead, we bend over backwards to understand your brand's identity, target audience, and key messages. This helps us create a video that resonates deeply with your viewers while aligning perfectly with your business goals.
We let you break free from generic content and offer you the chance to truly express what makes your brand special.
We're all about giving you creative control. If you have ideas or specific elements you'd like included in the video, we're more than happy to incorporate them.
Our flexible approach gives you the freedom to steer the direction of the project while relying on our expertise for execution.
At OnePost Media, we see ourselves as an extension of your team – working together towards realising your vision through engaging finance animation videos that speak directly to your audience's needs and desires.
Commonly asked questions on our animated video service
What is the average time frame for creating a finance animation video with Onepost Media?
We're thrilled you're interested! Typically, it takes us about 2-3 weeks to craft a compelling finance animation video. This allows us to ensure every detail sets you free from financial complexity and confusion.
Can Onepost Media provide services for non-English speaking audiences?
Absolutely! We're all about breaking boundaries at Onepost Media. Whether your audience speaks Spanish, French or Mandarin, we can create finance animation videos that resonate with them. Let's transcend language barriers together!
What is the pricing structure for your finance animation video services?
We're thrilled you're interested! Our pricing structure is tailored to each project's unique needs. We'll work with your budget, helping you break free from financial constraints. Let's chat about creating your impactful finance animation video!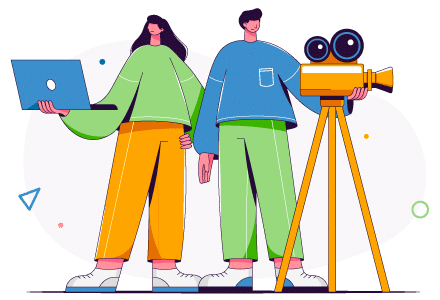 Let's Get Talking About Your Next Project